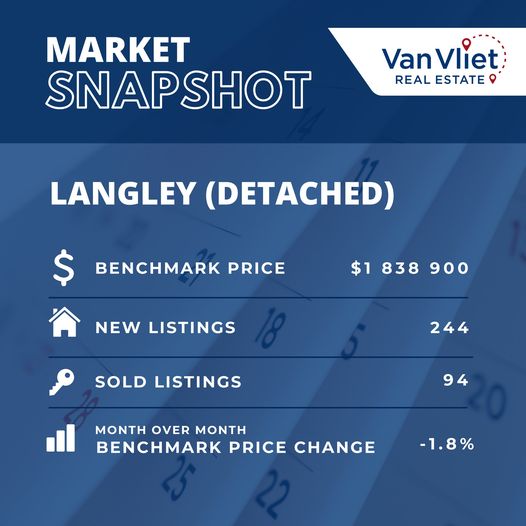 June Market Update: Prices soften as market cools from record highs.
"Since March, we've seen sales come down with an accompanying increase in inventory, subsequently restoring much-needed balance and cooling our heated market, While still early, it suggests that as we gradually settle into a post-pandemic state of work and life, the big pandemic-era drivers – working from home and record low interest rates – may have run their course." - FVREB President, Sandra Benz
Of worthy note: This is the first time since 2019 that benchmark prices have dropped in all three categories of homes!
If you are curious about what the change in the market means for you, we are happy to answer any questions you might have